Jeffry Huyghebaert
Kelowna, BC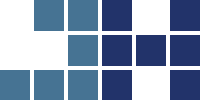 ---
Full-stack web-developer with an educational background in web and user experience design, and over eight years of experience in startup environments in both front-end and back-end development.
Work Experience
PullRequest, Inc
July 2019 - May 2021
PullRequest is an Austin-based startup which provides on-demand code review as a service through its network of world-class software engineers.
As a contractor for PullRequest, I implemented the redesign of the company marketing website, using mockups provided by the design team. This project used Hugo for the front-end scaffolding, Twitter Bootstrap for the styling and structure, javascript for client-side functionality, and Webpack for asset bundling and delivery.
During my time with PullRequest, I worked as part of the front-end development team to maintain and develop features for the customer and reviewer portals using React and Material-UI. I worked closely with the in-house graphic designer to implement a large-scale design overhaul, including the customer billing dashboard, organization and user settings, reviewer signup and onboarding process, and overall application navigation. Throughout, I helped to develop and maintain common React components shared between the two front-end clients, and worked to convert the existing Javascript to Typescript.
SuperRewards
February 2013 - July 2019
SuperRewards was the premiere virtual currency and payments system for mobile and social games, through its flagship Offer Wall product from 2007 until 2019.
I began work at SuperRewards while it was owned by Playerize, Inc, in Vancouver, BC, as a design intern. I worked with the design team and Artistic Director to redesign the SuperRewards marketing website, conducted competitive analyses of similar products and website, and used that information to create wifeframes and vidual mockups which informed the implementation of the new website. My first project after being hired as a full-time employee was to implement the new marketing website using the latest version of Drupal, and from there I moved into a more in-depth development role.
As a softward developer I developed and maintained features for the SuperRewards Offer Wall product, its administrative back-end, and the client administration portal. I assisted in the redesign and implementation of the new Offer Wall using Backbone.js and a custom-built back-end API in 2014. In 2016 we began a long-term profject to migrate the entire system from a homegrown MVC architecture to a modern framework using Laravel, and I rebuilt the entire Offer Wall front-end using Vue.js. I created a wide range of tools and features for SuperRewards, including a custom payments page, lead queueing system, tax collection tools, video offer wall, survey profile system, and a bulk offer loader, among others.
Education
Capilano University
September 2011 - April 2013
Diploma in Interactive Design
The Interactive Design diploma offered a a two-year program focusing on interactive media, with a heavy focus on user experience and visual design, and the fundamentals of front- and back-end web development.
Relevant Skills
Backbone.js
Bootstrap
CSS
Drupal
Git
HTML
Hugo
Javascript
jQuery
Laravel
MySQL
Omnigraffle
Photoshop
PHP
React
SASS
Typescript
UI/UX
Unix CLI
Vue.js
Wordpress
References are available on request.